Mining has helped build our province's cities and towns for more than 150 years. Today, BC mining is leading the way on Indigenous economic reconciliation and helping the world transition to a cleaner low-carbon future; responsibly, sustainably and safely.
BC miners have a long history of adopting innovative mining methods and new technologies that have changed mining in BC, and around the world. Today's mining industry embraces science and engineering, including state of-the-art solutions like artificial intelligence, machine learning, big data, 3D technologies, robotics and electrification.
The digital transformation is enhancing safety, sustainability, productivity, and enabling the development of the 'intelligent' mine.
Innovation in Action
Teck Resources – Saving Lives with Copper
Copper is naturally antimicrobial, killing 99.9% of all bacteria within an hour. Teck Resources is working with public transportation partners and post-secondary institutions to install copper patches in high-contact areas to help reduce the spread of COVID-19 and other infections. Learn more at www.coppersaveslives.com.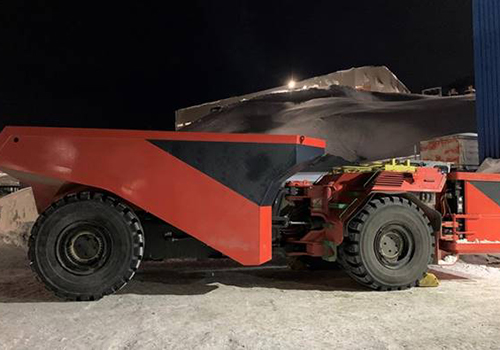 Brucejack Mine – Zero-Emission Vehicles
The Brucejack Mine is replacing its fleet of 13 diesel-powered underground haul trucks with seven zero-emission electric vehicles – one of only two underground mines in Canada to introduce this technology. Brucejack's fleet of battery electric vehicles is will be operational by the end of 2023 – reducing GHG emissions by 7,000 tonnes annually.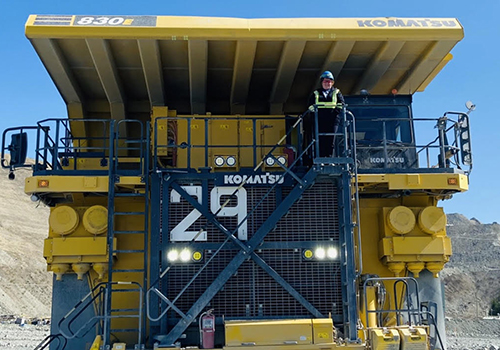 Copper Mountain Mining Corp – Advancing Diversity
Copper Mountain Mining Corp. is committed to advancing diversity of ethnicity and gender in the workplace. The company embraces gender diversity and is actively supporting training programs and development opportunities for women to succeed in all areas of the business. Female representation has increased by more than 40% over the last five years in their operations, and there is a meaningful gender mix at the board and management level.
Responsible Mining and Environmental Performance
Technological innovation isn't the only way BC mining is changing. BC's mines and smelters operate responsibly and safely. We are continuously improving our environmental performance while meeting some of the toughest regulatory standards in the world for environmental assessment, operational permitting, compliance and enforcement, and post-closure monitoring and reclamation.
Advancing Economic Reconciliation
Mining has become an important driver of economic reconciliation with Indigenous peoples. Indigenous communities share in the benefits of mining through innovative Impact Benefit Agreements that align with UNDRIP principles. Mines are also a significant and growing partner with Indigenous businesses, purchasing $265 million in goods and services from 120 Indigenous-affiliated suppliers in 2018. More Indigenous people work in mining than in any other heavy industry in Canada. At the Bruce Jack and Red Chris mines in Northwest BC, for example, more than 30% of the workforce is Indigenous.
Read MABC's One Province, One Economy Report.
Increasing Diversity and Inclusion
Year over year, BC's mines and smelters are steadily achieving greater diversity and inclusion on site, as well as in management and board positions. There is more to do and further opportunity to grow in this important area, but progress is being made and companies are seeing the benefits that greater diversity and inclusion bring to the individual, the workplace, and boardroom.
Producing the Future Here
Responsibly sourced minerals and metals from BC – including copper, aluminum, gold, silver and steelmaking coal – power the world's digital connectivity, from smart phones to computers and more. Our minerals and metals are also essential to manufacture the electric vehicles and renewable energy infrastructure the world needs to meet our Paris Climate targets.
According to the International Energy Agency, meeting increasing demand for metals and minerals is mission critical. Up to six times more minerals and metals will be needed by 2040 to accelerate the global energy transition and meet the Paris Agreement's climate targets by 2050.
BC Innovation Roadmap
Continuous improvement is a foundational element of BC's mining community. On behalf of our members, MABC developed the BC Innovation Roadmap, a guide to establishing BC as a globally competitive mining region with a thriving culture of innovation and collaboration, a regulatory regime that supports innovation and high environmental and safety standards, and a workforce prepared for the future.
Responsibly Produced Minerals and Metals
The environmental, social and governance performance of BC mines and smelters is the foundation of an emerging BC brand of responsibly produced minerals and metals. British Columbia is well positioned to be a responsible supplier of choice in global metals markets given our low carbon footprint, high environmental standards, community engagement practices and leadership in advancing economic reconciliation with Indigenous nations.